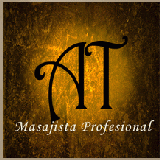 Massage Therapy and sobador, back pain treatment, neck, arms, tencion stress by muscle aches, trouble sleeping, migraines by tencionales, relaxation massage deactivation of trigger points and more.
1327 Empire Central Dallas Tx. 75247 suite 203 "A" segundo piso - Dallas - Texas
Free Assistance in SE Florida to search for people in assisted living, geriatric or other care for older people.
Broward, Florida - Fort Lauderdale - Condado de Broward - Florida
2929 SW 3 Ave Suite 510 Miami FL, 33129 - Florida City - Miami-Dade - Florida