We do all types of woodwork. design ideas in 3D for better visualization.

We have over 30 years experience working in furniture, cabinets, bookcases and more.
Clearwater, Fl 33762 - Tampa Bay Area - Florida
4505 131 ave N., Unit 11
We do all types of renovations and installations, both recidencial and commercial, custom wood projects, to test every need. we have license and insurance.
1041 sw 78 pl zip cod 33144 - West Miami - Miami-Dade - Florida
Carpenter's shops in los Estados Unidos
Hi, we specialize in producing and selling furniture of all kinds, sell through catalogs and also have furniture in stock. Visit !!! ...
Interior design in los Estados Unidos
specialist in kitchens, bays, booksellers and all class of remodelings. We count on better prices.
706 biscayne dr, birmingham,al - Bay Minette - Baldwin - Alabama
Cabinets for kitchens and baths, first quality, remodelings.
649 pete payan 79912 - Sunland Park - El Paso - Texas
MAI Carpenter Finish Corp is a company with over 17 years experience in the construction and installation of kitchen cabinets and bathrooms and completion of carpentry in the home, free estimates, we design furniture to the taste of each client, work in large construction projects.
- Doral - Miami-Dade - Florida
Bathroom furniture in los Estados Unidos
Furniture in los Estados Unidos
Welcome to Furniture & Mattress Warehouse. We specialize in providing our customers quality furniture at low warehouse prices on hundreds of styles of bedroom and...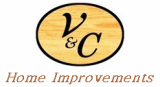 We have but of 20 anuses of experience working in Miami Dade and Broward County. Our clients are our better recommendation. We do works of joinery for all the budgets, visits our page Web where podras to see our works.
Pembroke Pines, Fl. 33029 - Condado de Broward - Florida
20168 Johnson St., Bay C-122