Elaborate as desired decorative borders, panels, pillows, bed toppers for everything related to the decoration of the house, painting etc, we give free estimates.
Kissimmee florida - Orlando Area - Florida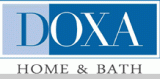 At DOXA Home & Bath our goal is to meet the needs of clients by offering timeless modern design with superior finishes at the best prices. Our designs appeal to all ages and tastes looking for comfort and elegance at the same time.
7500 NE 4th Ct. Suite 102 Miami, FL 33138-United States - Miami-Dade - Florida
Architects in los Estados Unidos
Rolling Door and gate motors. ...
We specialize in special finishes, Venetian plaster, Marmorino, spattulata etc, and also paint deco interior and exterior stucco, we give free estimates.
If you are interested in seeing our work to connect us to send the respective samples.
- Midland - Michigan

- Hialeah Gardens - Miami-Dade - Florida
Cleaning of offices, homes, garages, cloces, windows, patios, design rooms, lounges etc.
4411 W Wishart blv tampa fl 33603 - Tampa - Tampa Bay Area - Florida