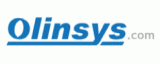 Company engaged in the wholesale distribution of electrical equipment for applications in low and medium voltage.
Exclusive brands marketed products such as electric hyundai, Kehua tech, General Electric, olinsys, and more national and Latin America.
Export from the increased use products to our dealers in the continent such as frequency converters, transformers, switchgear, ups, suppressors, automatic transfers, capacitors, contactors, capacitors, and more.